FEATURED RUG
This month's pick is a Silk Qum that depicts the interior of Vank Cathedral in Isfahan, Iran. It is rendered with realistic dimensionality and stunning detail down to the stained glass windows, woven rugs and paintings that adorn the space.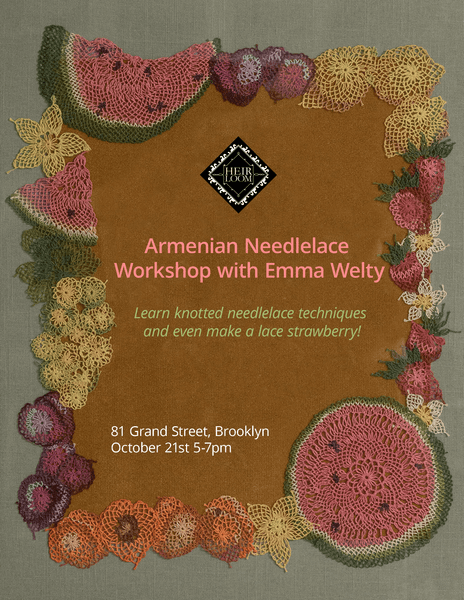 Join us Saturday, October 21st at Heirloom
Learn knotted needlelace techniques with textile artist Emma Welty. In this workshop, we will create a knotted needlelace pattern called "yelag" or strawberry. This technique moves quite slowly and requires patience and practice. A student should expect to leave this course with a small lace medallion as well as many practice samples, as well as a vocabulary and resource guide that will allow for continued practice. This is historically an intergenerational craft and therefore this workshop is open to all ages, as long as the student can thread a needle.
To register or for more info