HEIRLOOM works to cultivate a deeper understanding and appreciation of handmade rugs, by striving to keep this ancient tradition relevant to this generation and the next.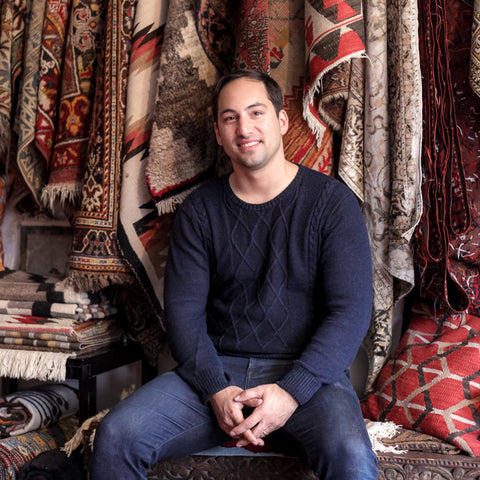 ZACH ZAMAN 
Zach grew up with a great respect for the rugs and antiques that his father collected and sold. He was mesmerized by their beautiful hues and patterns and felt a sense of awe by how they were passed down and survived from generation to generation. He was intrigued by the people who wove them and would imagine how the previous owners had lived with them.  Zach has traveled near and far hunting for rugs as well as knowledge about them and is excited to share it with anyone that has interest.
In addition to an undergraduate degree from Boston University's School of Management, Zach has completed programs in Fine & Decorative Art Appraisal from Pratt Institute and Interior Design & Architectural Studies from Parsons School of Design.
LYNN HUNTER
Lynn is the shop gardener, photographer, illustrator & all-around designer. She is dedicated to growing Heirloom with feminist business ideals and has been working in textiles since returning to New York from a long travel through Asia, including Turkey & India. In addition to slingin' rugs, Lynn has a fibers studio practice focused on interlacing methods, mainly macrame and Japanese braiding techniques.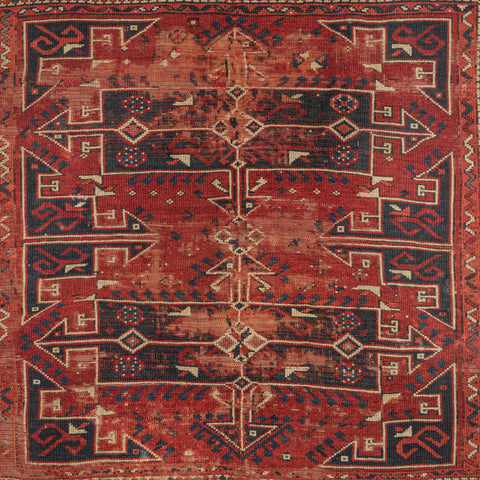 SHARA HESHIIMU
Shara is an artist who has studied metalsmithing,media and video art, as well as sound and music integration practices. She has always been drawn to small, curious objects and scavenged items and is interested in storytelling, the process of collecting, personal identity, ritual, and creating meaning through the use of text. As an artist who has worked fabricating jewelry and experimenting with textile and fiber arts, she is a strong proponent of handwork and quality craftsmanship. She loves welcoming everyone into the shop with a unique soundtrack, being of service with patience and warmth, and helping with marketing and brand development.