Contemporary @ Heirloom spotlights local contemporary fiber artists, highlights their process, unique themes, and the ways in which traditional techniques are celebrated and pushed forward.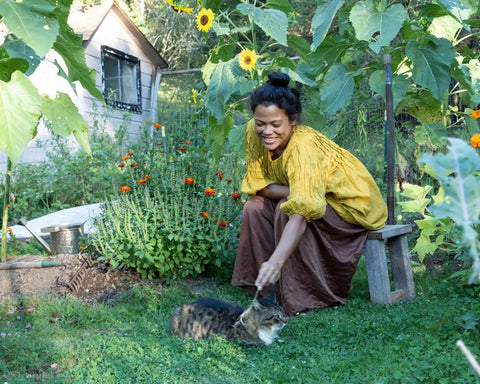 Christi Johnson
Christi Johnson is an artist, teacher, and author of the book Mystical Stitches: Embroidery for Personal Empowerment and Magical Embellishment.
Check out her interview here
Shop Christi's Work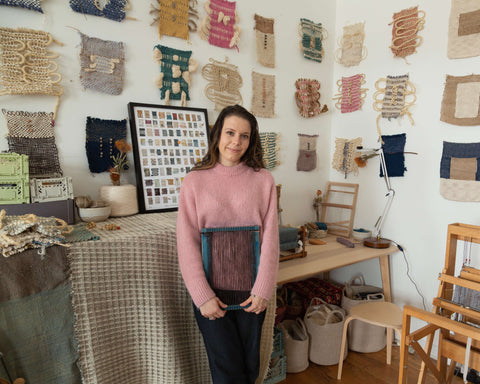 Jessie Mordine Young
Jessie Mordine Young is a Brooklyn-based artist who teaches at Parsons School of Design and has a deep seated reverence for textiles and the cultural preservation of traditional textile techniques.
Check out her interview here
SHOP Jessie's work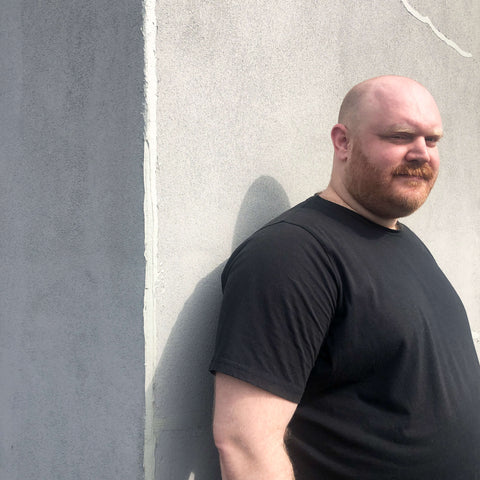 Andrew Boos
Andrew is a New York-based artist who weaves distinctive kilims often using naturally hand-dyed wool on looms of his own construction. 
SHOP Andrew's Work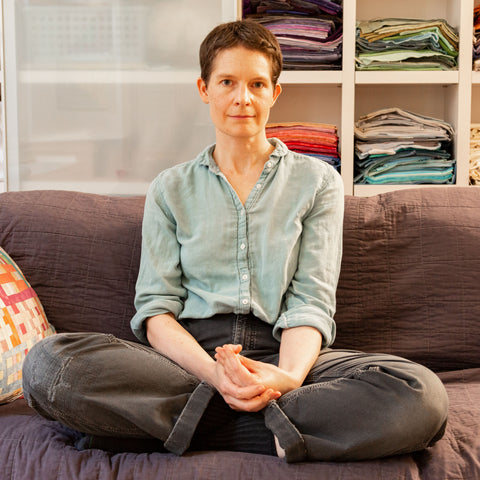 Erin Wilson
Erin is a contemporary quilter who takes inspiration from the world around her to create highly intricate representational pieces. 
Check out her interview here
Shop ERIN'S Work
Isa Rodrigues
Isa is a Brooklyn based textile artist and educator who grew up on the coast of Portugal. She is a founding member and Co-Executive Director of the Textile Arts Center,
Check out her interview here
Shop ISA'S work
Jessica Elena Aquino
Jessica's work draws from her relationship to nature, memory, mythology and cultural iconography to create beautiful sculptural weavings and tapestries. 
Check out her interview here
Shop JESSICA'S Work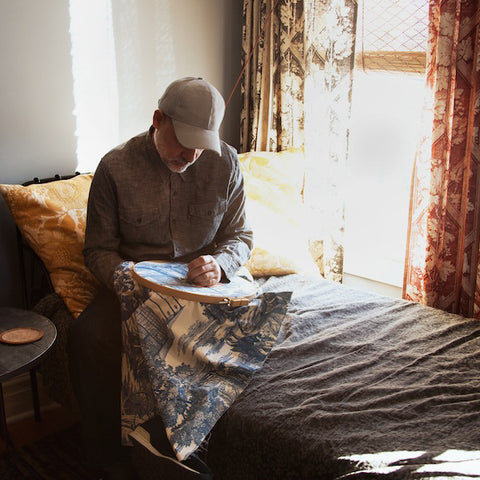 Richard Saja
Richard Saja focuses on the ability to change a historical narrative by adding what he terms "interferences" through embellishing found toile and tapestries with hand embroidery to adapt their original meaning.
Check out his interview here
SHOP RICHARD'S WORK
Emma Welty
Emma Welty is a researcher and weaver whose work focuses on the relationship between textiles and language, inherited muscle memory, craft legacies and her identity as an assimilated Armenian American.
Check out her interview here
SHOP EMMA'S WORK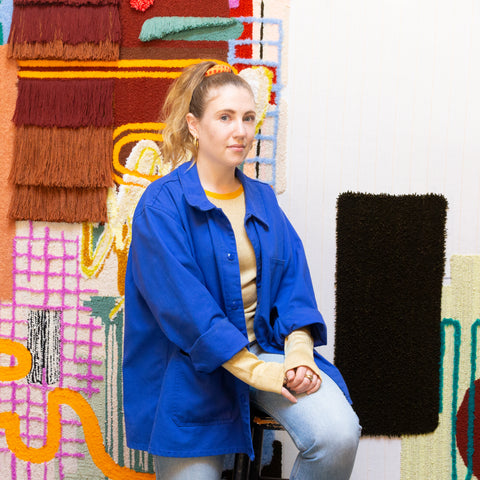 Caroline Kaufman
From painting to knitting to tufting, Caroline takes in the world around her and translates it into her own visual language. She lets color and texture speak to her and allows her subconscious to guide the works.
Check out her interview here
SHOP CAROLINE'S WORK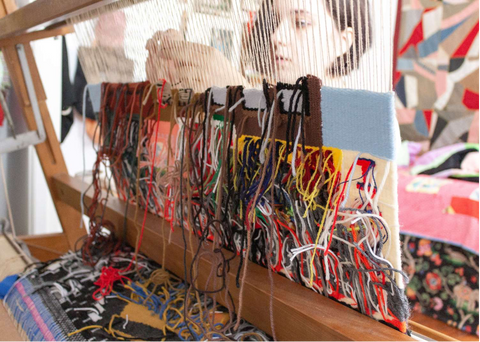 Emma Redmond
Emma produces highly distinctive works through exploration and experimentation with multiple textile mediums,
Check out her interview here
SHOP EMMA's WORK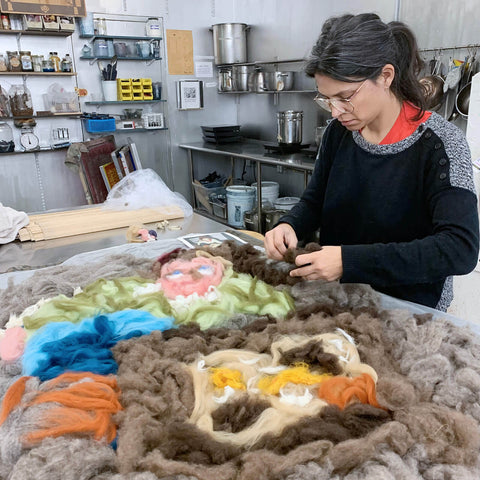 Melissa Joseph
Melissa Joseph is a New York-based artist that uses her own family photo archive along with craft and found materials to consider themes of memory, family history, and the unique juxtapositions of diasporic life.
Check out her interview here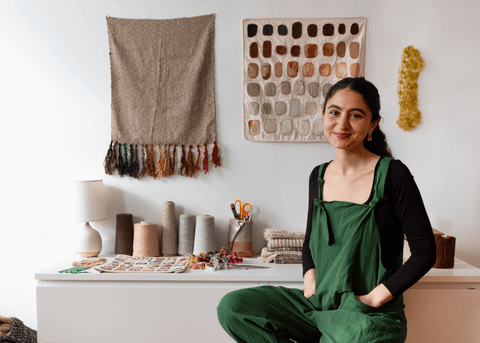 Jessica Vitucci
Jessica Vitucci is a textile artist whose practice progressed from painting and drawing to weaving and ultimately embroidery.
Check out her interview here
Shop Jessica's work